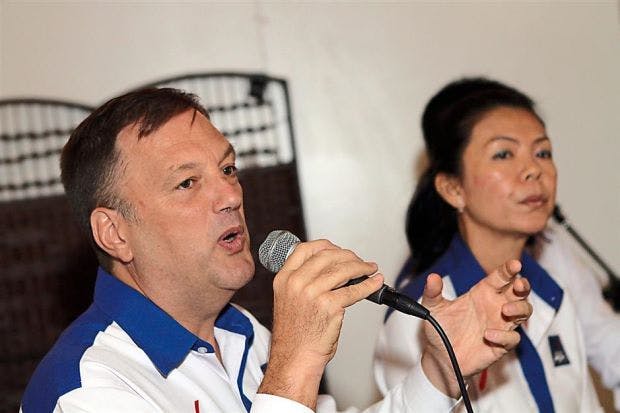 With little resources in hand, small and medium enterprises (SMEs) rarely prioritise their insurance needs. But reports have noted that insurance is one of the most important costs for an SME because not having the right policies in place could potentially cause more damage to the business if anything goes wrong.
Depending on the nature of the business, SMEs should look into the risks that their businesses may be exposed to ensure that they get specific types of insurance that cater to their needs.
"We realised the fact that insurance is not something that is purchased out of interest, but more on a needs basis. Customers may not understand what they have paid for, and this can result in frustration at the end of the cycle, which is the claim process," says AXA Affin General Insurance Bhd chief executive officer Emmanuel Nivet.
"We need to balance supply and demand in order to complement and create values for each other," he adds.
Nivet notes that the only way to add value to the SMEs is for insurers to go back to basics, which is to listen to their customers in order to craft products that would really meet the needs of small businesses.
There is certainly a need for SME products, says Nivet, given the sector's rapid growth in recent years.
SMEs contribute over 32% to Malaysia's GDP, 57% to employment and 19% to exports. Growing at a higher rate than the country's GDP growth over the last eight years, the SME industry has established itself as the pillar of the country's economic development.
AXA recently launched the second leg of its campaign to promote its SME SmartBusiness solution, an insurance solution designed for SME. It is offering a series of products to support the different SME business' needs, namely SME SmartBusiness for "Retail", "Beauty and Wellness" and "Specialised Services".
"What AXA Affin has aspired to do is to shift the perception from price to value by moving our focus from what and how much we are going to sell to customers into what value we can create for them," says Nivet.
He says AXA's offerings are affordable and flexible in catering to the different segments of SME business needs. One of the unique offers is the 20% cash advance payment within five working days upon establishing initial loss.
This range of products provides coverage for fire as well as a choice of tailor-made solutions relevant to the three specific trades, which includes fidelity, client's personal effects, money that are in their possession for business transactions, public and employer liability and loss, damage or delayed delivery to their goods.
The SME SmartBusiness solution is a result of an extensive research on more than 500 SMEs in Malaysia, which looked into the insurance priority of SMEs and the mindset of SME owners, as well addressed the protection issues face by the SMEs.
"We believe the research has helped us to develop a segmented offer that speaks to the SME owners, providing clear and easy-to-understand solutions, with a simple application and enrolment process. We came to the conclusion that a 20% advance cash payment based on initial estimate of loss helps ease the burden of business owners for immediate business recovery such as restocking or renovations. This way, business continuity can be achieved," Nivet says.