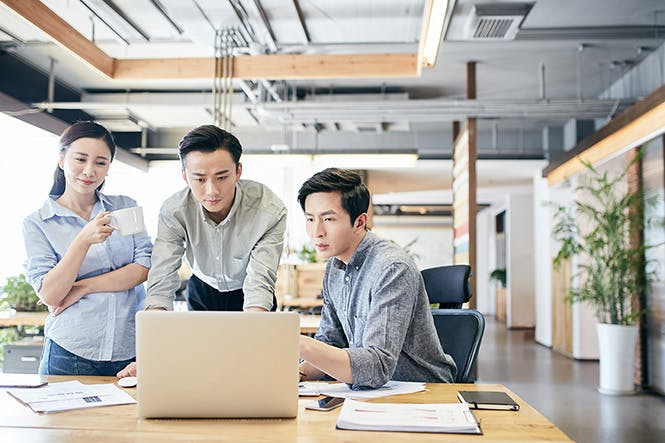 Starting a business or stepping into entrepreneurship has been a trend in Malaysia and seems to be the dream and aspirations of many.
This can be seen from the rapid spurt of Small and Medium Enterprises (SME) in Malaysia which grew at an average annual rate of 6.7% between 2011 and 2015, according to The Star. SME is at the core of our country's economy contributing 37% to the GDP and 65% to employment.
Despite the positive growth, local SMEs are still facing obstacles and challenges that deter them from expanding their businesses in a sustainable way. Below are some of the main challenges faced by SMEs:
1. Late payment from customers disrupts SMEs' ability to operate and grow effectively
2. Complicated application processes and slow decision making by financial institutions
3. High interest rates charged by financial institutions for business loans
4. Limited financing options available in Malaysia
5. SME owners lack cash flow planning and budgeting knowledge and experience
6. Lack of backing from investors to fund business growth
Looking at these challenges, there is one glaring theme – CASH FLOW.
Truth be told, even multinational corporations can go bankrupt due to this age-old problem. So how can SME owners address this problem and grow their business sustainably?
Some business owners might focus on selling more products or services but that is not entirely true. Doubling sales target may end up killing the business from the inside as sales growth will escalate the costs and depletes cash reserve!
As an SME owner, how do you manage your cash flow problem if you failed to get an investor or your loan approved?
It's time to get a public backing in the form of CROWDFUNDING!
What is crowdfunding?
Before, there were venture capitals, angle investors, and loans from banks or even from family members.
But crowdfunding means exactly that. Project owners who wish to raise fund need to conceptualise a pitch on a crowdfunding platform to get buy-ins from the public, who would back the project as donors. The donors may not be high-net-worth people. They might even be regular Joes who support the project.
Here are the 10 popular crowdfunding platforms in Malaysia. One that serves the SME is Fundaztic.
Fundaztic's objective is to fill the financing gaps in the country by leveraging on technology to connect investors and micro-businesses and start-ups that are currently being undeserved by the banks. Below are some of their offerings that can benefit SMEs:
- All SMEs are eligible to apply as long as it is registered with SSM
- Online application can be done anytime, anywhere
- Application decisions will be made within 10 minutes
- Acceptance of terms and conditions can also be done online
Find out more at www.fundaztic.com