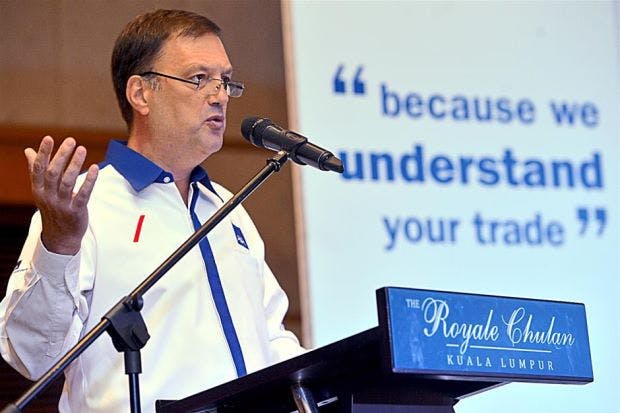 AXA Affin General Insurance Bhd has released its latest products, the SmartBusiness plans, designed to support SME businesses.
The insurance caters to specific industry needs through its three plans that cover retail, beauty and wellness, as well as specialised services.
AXA Affin executive vice-president, head of bancassurance, marketing and communications Rebecca Tan said the company ran extensive market research to determine the priorities of various SME businesses.
"There is no one-size-fits-all plan, that's why we segment the SME businesses. Our product and its three plans covers 60% of SME types," said Tan, adding that, by understanding these SME trades, the insurer is able to customise the benefits that matter to different businesses.
"Our new range of products not only covers fire and essential protection for any business, but also a choice of tailor-made solutions relevant to each specific trade.
"This includes fidelity, personal effects, money for business transactions, public and employer's liability and loss, as well as damage or delayed delivery of goods," explained AXA Affin chief executive officer Emmanuel Nivet.
Identifying the SME sector as the more dynamic component of the economy, the insurer is committed to promote its development by offering sustainability and continuity through its products to support businesses.
"Through our research, we concluded that providing a 20% advance cash payment is key to ensuring business continuity, which helps to get SMEs back on track quicker," said Nivet.
The 20% cash advance entails business ownersbeing paid based on initial estimate of losses in five working days so that they can restock, restore and resume businesses soonest possible.
Other key features of the insurance plan include fast-claim payouts, renewal bonus and free-look cancellation.
On top of that, the insurance plans have the benefit of major critical illness coverage for SME owners and their employees, making the product a comprehensive insurance solution.
SME Corporation Malaysia chairman Datuk Mohamed Al Amin Abdul Majid noted that the level of awareness among SMEs on risk management and insurance protection is low and that it is important that businesses receive necessary coverage.
He urged those in the SME sector to consider protecting their business-associated risks and take advantage of products like AXA Affin's.
"It is through collaborations like these that we can tap each others' strengths to better develop our SMEs and move towards a more productive Malaysian economy," said Mohamed Al Amin.
According to Nivet, the company is hoping to attain 2,000 new policies over the next three months and bring in RM10mil in premiums over the next two years.